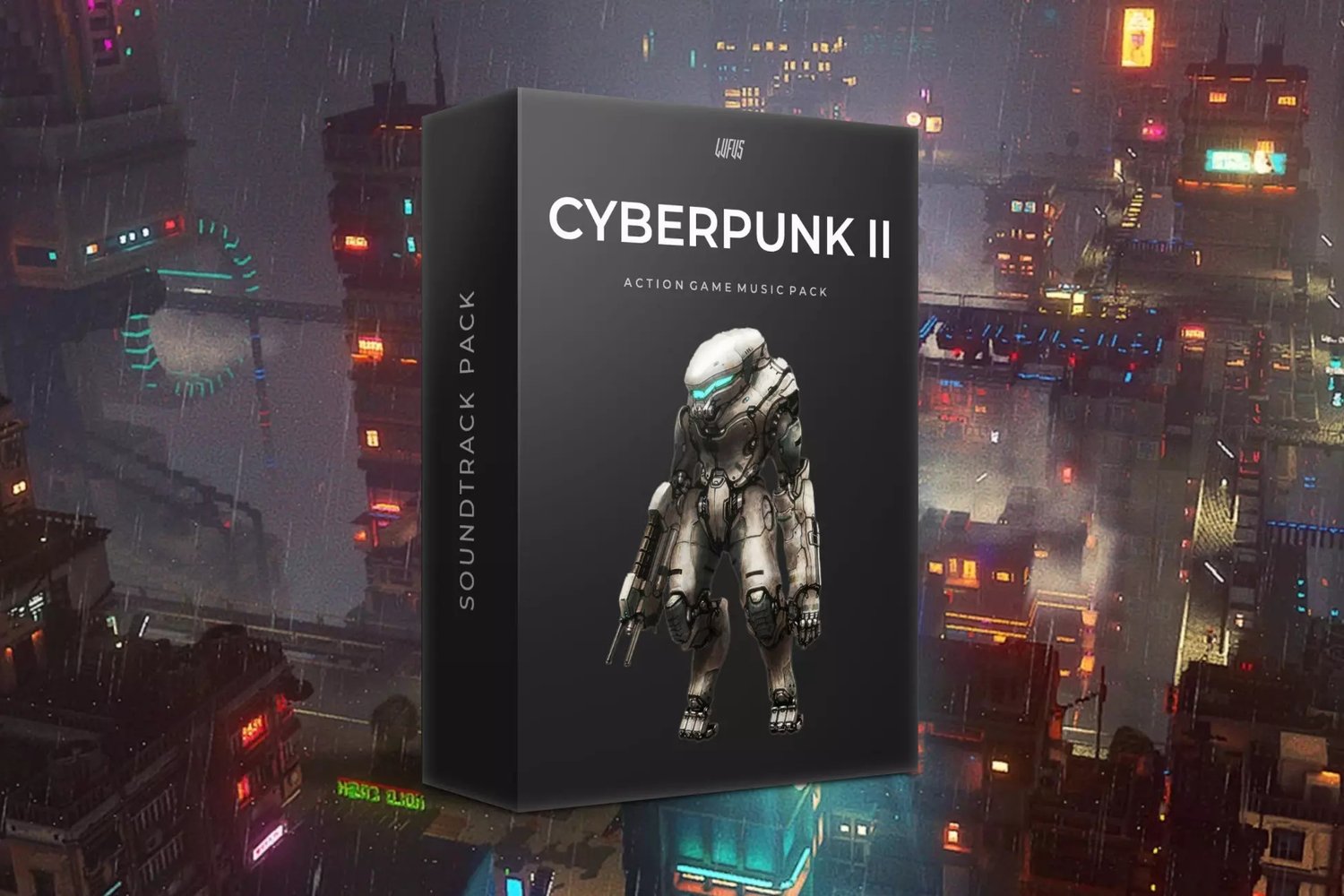 Cyberpunk II - Game Music Pack - Aggressive, Electronic, Midtempo, Hybrid
On Sale
From censored rebels who are trying to fight for a nation, to robots who developed free thinking. Cyberpunk is made for those stories that we all love.
– Listen to this Soundtrack Pack here.
What's Inside:
– 7 original high-quality music
– 16 original high-quality music loops
– 23 total files
Tracklist:
(00:00) 01 - Nihilist (Remaster)
(00:33) 02 - Neon Lights in the Dark
(01:03) 03 - Night Out
(01:37) 04 - Little Conflict
(02:07) 05 - Destroy
(02:35) 06 - After All
(03:09) 07 - Hope for Change
(03:36) 08 - Sequence of Faith
(All file formats are in WAV, Stereo, 44.8kHz, 32bit)
With this Game Music/Soundtrack pack, you also:
– Sound Great in Any Device: All music themes and stingers are fully mixed and mastered so they sound great in any device that your game is played.
– Avoid Incongruent Volumes: All themes and stingers are mastered to reach a fully congruent volume within the full soundtrack.
– Repeat Music Seamlessly: All music themes are fully loop-able, so you can repeat the music in the game seamlessly.
About Composer:
Lufus is a music producer, composer who has made the Original Soundtrack of multi-million games like:
– Parchisi Star Online (50 Million Downloads)
– Pixel Car Racer (10 Million Downloads)
– Drift Clash (5 Million Downloads) and more
Support & Help:
If you need help downloading this soundtrack/music pack, feel free to reach out to iamlufus@gmail.com